Modernized equipment is the precondition and guarantee for modernization of steel production.LSD owns state of the art equipment for bars and wire rods production and world top level process control system.
"5 in 1" short flow high quality special steel production line includes EAF,LF,VD,CCM (mould and F-EMS),and continuous rolling,the entire production line is imported from Aermany.
Long flow high quality special steel production line includes sintering,pelletizing, blast furnace ironmaking,KR hot metal pretreatment,BOF,IF,RH vacuum degassing,CCM(tundish heating,EMS,soft-reduction,expert determination system ect),continous rolling(flame descaling,KOCKS high precision RSB,technology of controlled rolling and controlled cooling).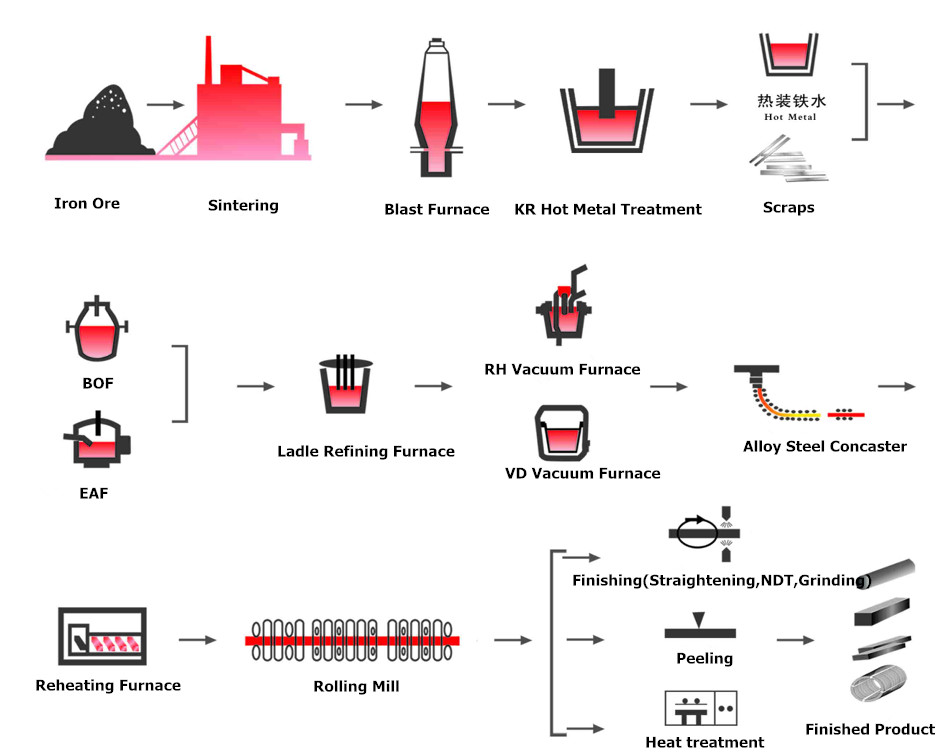 LSD is mainly engaged in development and application of new materials, new process and new technology for special steel production, and has the ability to undertake national major projects, international cooperation projects or major engineering application projects in special steel industry.
The entire institute covers an area of 10000 ㎡,includes more than 100 sets of various large scale high-precision equipment. At present, the institute has 500 employees, more than 30% of them are engineers and senior engineers, the institute also hires experts and fellows from China and overseas, the expert group and R&D team have been developed to focus on ferrous metallurgy technology and metallic material application.
In resent years, it has been awarded with national new products, provincial high-tech products, various technology progress prizes of national, provincial, municipal, as well as SX level; and has obtained more than 300 national invention and patents. It published nearly 100 research papers in domestic and international academic journals, and plays a leading role in international science and technology cooperation, product development, quality and process improvement, science and technology talents training and other science and technology progress projects of SX.


Advanced test equipment